Professional Investor Report - January 2023

This one is rather regulation heavy.  If that's not your thing, I put the non-regulatory stuff first.
TL;DR (Too Long; Didn't Read)
In just the first 15 days of 2023, $450 million in bitcoin shorts were liquidated.
Futures volume is now above $30 billion daily, breaking a lull last seen in 2020.
A new on-chain offering will give digitally native investors access to US Treasuries.
Financial advisors and buy-side investors are short-term bearish, long-term bullish.
63% of (the above-mentioned) believe that the price of bitcoin will fall this year and 60% think it'll be higher in five years.
Binance, Galaxy Digital, BankToTheFuture, Cumberland DRW, and Novawulf submitted bids for the assets of Celsius.
BankProv took $27.5 million in losses from bad loans to the crypto industry.
Metropolitan Bank announced it will completely exit its crypto-related business.
Caitlin Long's firm, Custodia, was denied access to The Federal Reserve System.
The SEC sued Gemini, Grayscale, and Genesis.
The White House is pushing for stronger regulation and investor protection in the industry.  Public comments are open until March.
---
$800 million in Liquidations
In just the first 15 days of 2023, movement in the spot market forced $450 million in short liquidations.  Another $350 million of shorts were liquidated in the second half of January.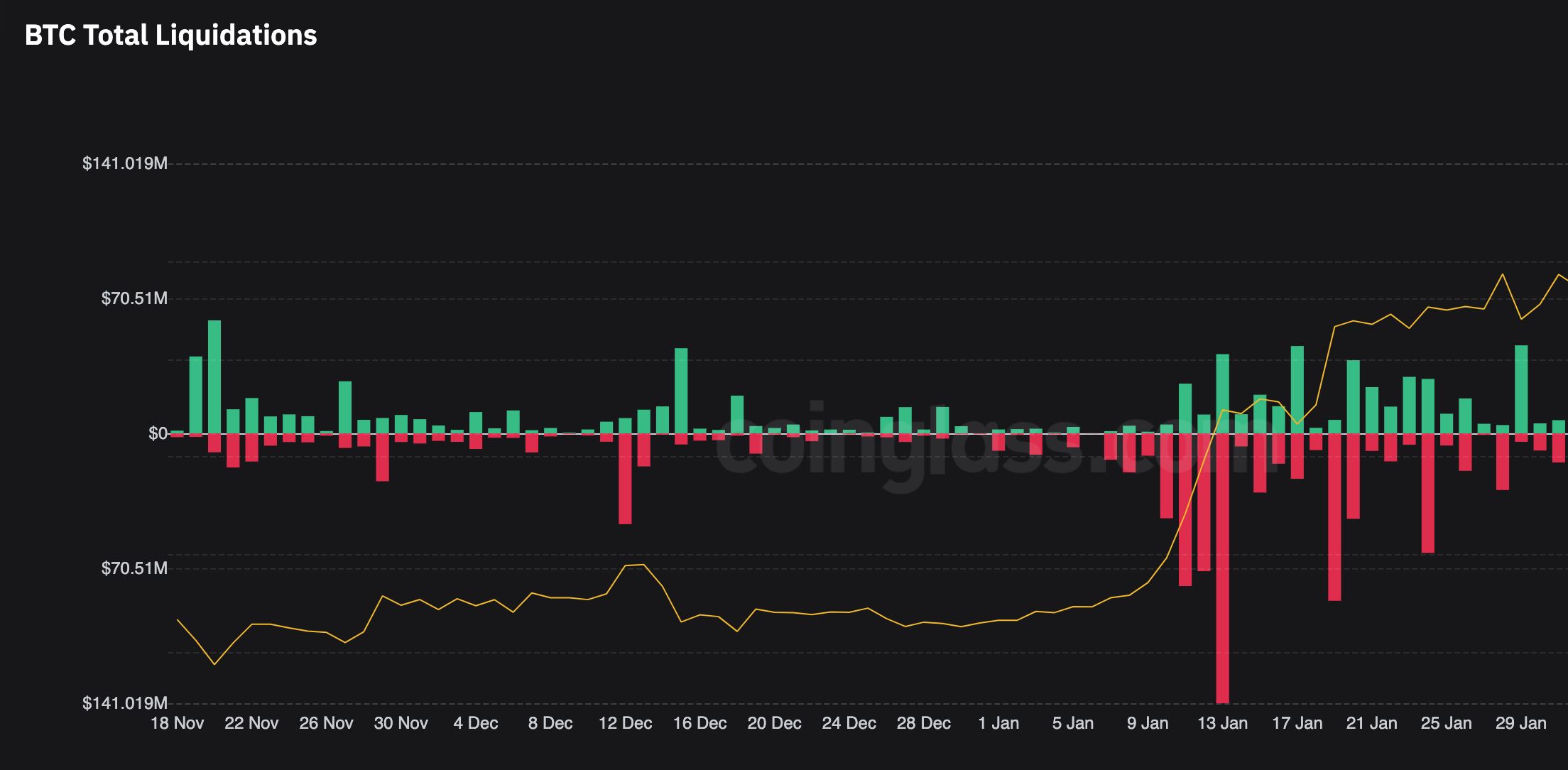 It's safe to say the market was not expecting positive movement.
Spot long holders (i.e. directionally long holders of real bitcoin) cheered bullish sentiment with a strong thesis to fall back on; reduced leverage = increased spot volume and supply demanding a higher price.
This post is for paying subscribers only
Already have an account? Sign in.